Main Page
Vacation
In the first week of april 2023 i'm not available...
My name is Norbert Winkelmann, and I ride with my cargo bike across Berlin and fix minor bicycle and wheelchair problems.
So it's no problem for me to repair flat tyres, torn brake cables, worn brake pads and problems with the light.
My main operating range ist the western part of Berlin with the districts Schöneberg, Mitte, Charlottenburg, Wilmersdorf, Steglitz, Dahlem, Schmargendorf, Grunewald, Zehlendorf and Spandau.
You will find the travel fee by postal code here.
In the other parts of Berlin you can order my colleagues. You can find their phone numbers here on the left-hand side underneath my number.
In my cargo bike I carry around all necessary tools and spare parts for frequent repairs and maintenance tasks. For more detailed information on the jobs I can do look directly in the price list.
Some Price Examples:
The price for a flat tyre is all-inclusive generalized at € 34 within the 'close area'* (Exception: wheels with a closed chain guard or a motor cost extra);
Small Checkup: I have a close look at the bicycle, adjust brakes and gears, put oil on the chain and pump the tyres. Fixed price € 38 within the 'close area'*, travel fee included;
Travel fee and problem analysis: € 12 within the 'close area'*. I come along, have a look at your bike and tell you what I think. If you want, you can send me away afterwards. But: Search for defects costs extra (see checkup).
The complete Price List.
---
* The 'close area' is everywhere within a distance of 5 km from Schöneberg
---
How it works: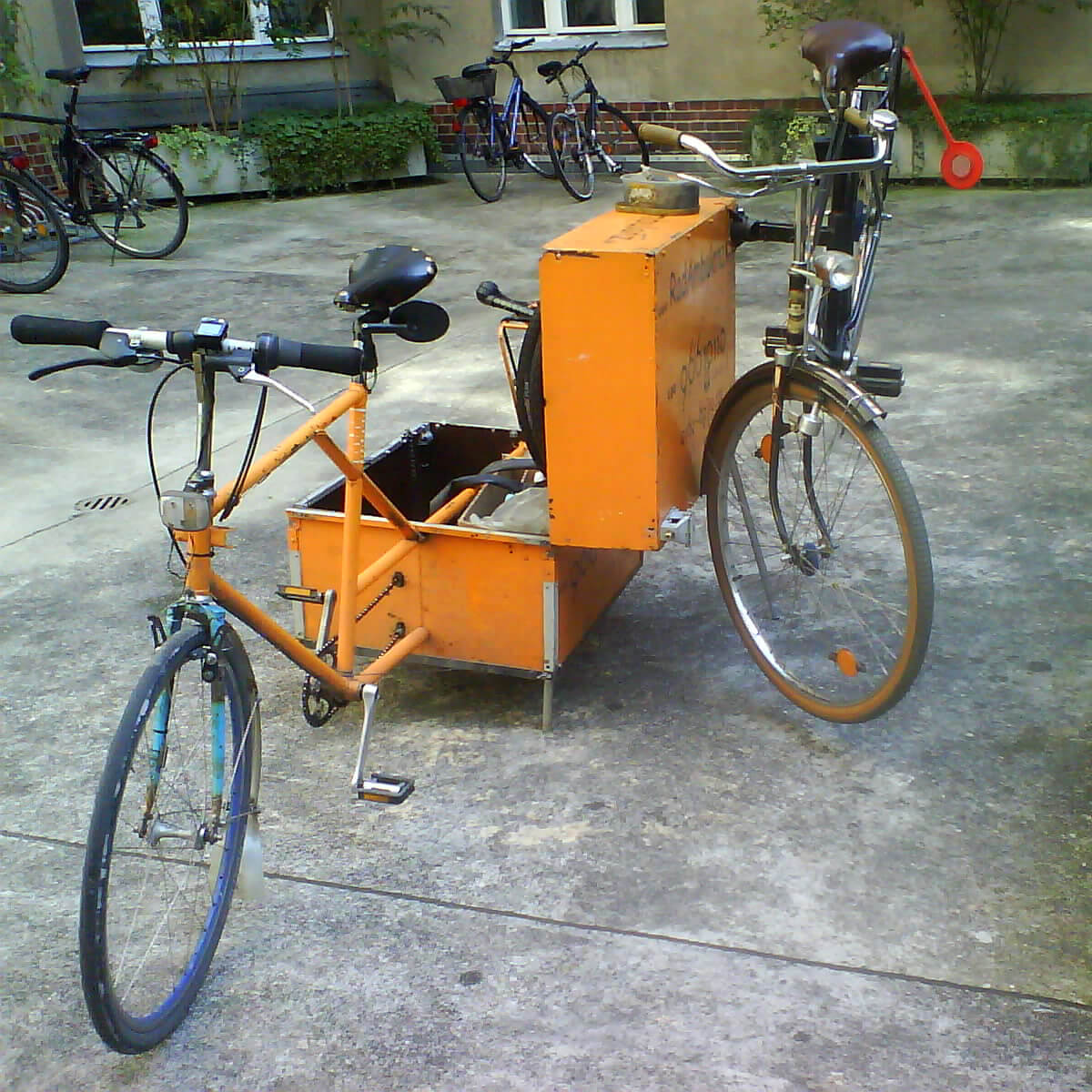 You call me or write to me – via e-mail, text message, threema, telegram or whatsapp – (you'll find the numbers and adresses on the left side of this page) and we fix an appointment. I will come, repair your bike and you pay the price listed in the price list.
I usually work outside, where I clamp your bike on my integrated work stand. For this I need an area of about 2*3 m.
The new Partition of the Town
In the moment I have a cooperation with four other mobile bike services. We have partitioned the town, so that we can reduce the distances to ride.
You can see the division on the map on the left side of this page, if in doubt just call the one you like.
Further Information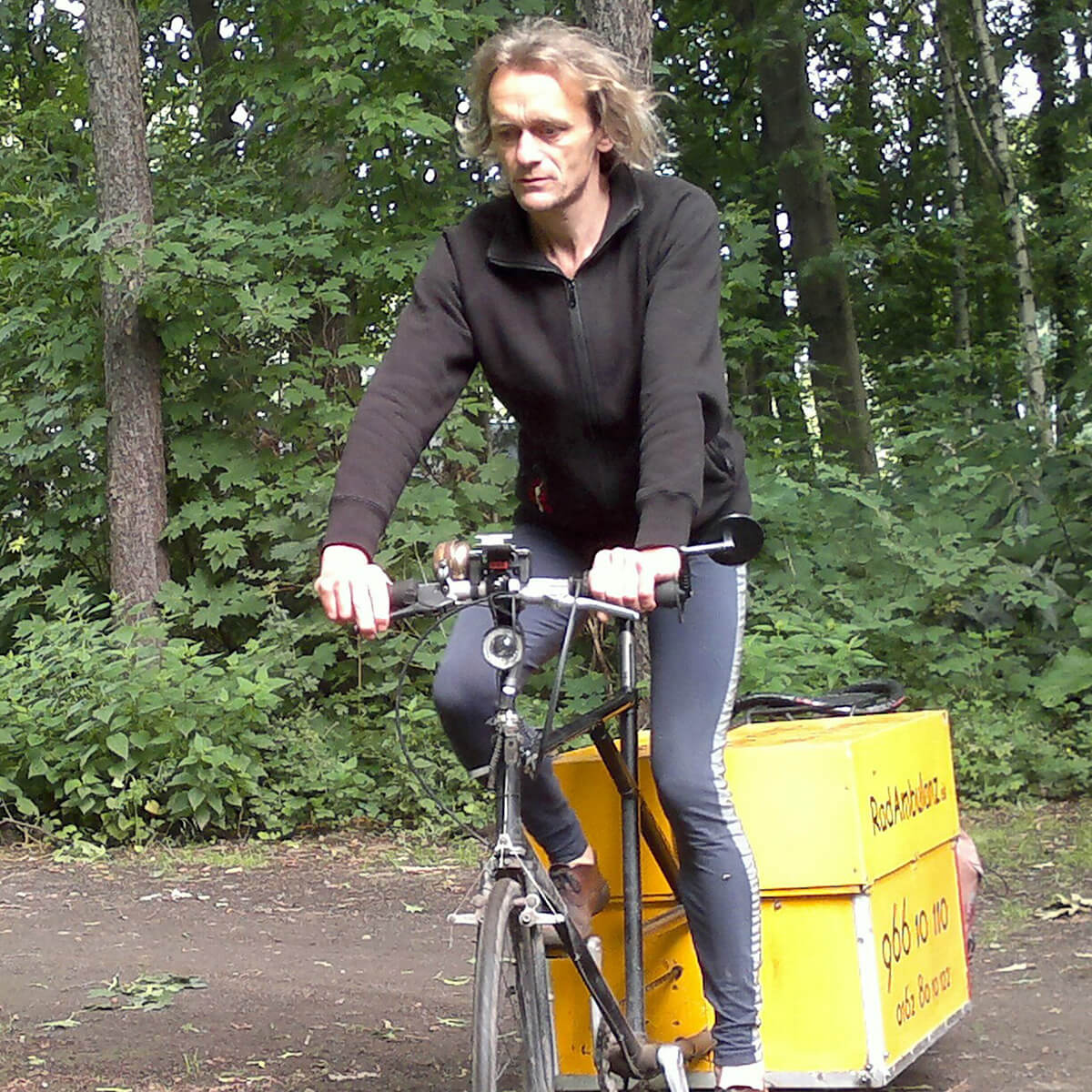 RadAmbulanz is a one-man business, in my opinion you can benefit from this: you are in direct contact with me, I care for your bike, and if something goes wrong, I am the one who knows what did happen and who can save the day.
When we have contact for the second time, I usually know what bike you ride and remember the special problems of it, so I can bring along the right spare parts for it.